Mental Fitness and Emotional Intelligence for nurses
Empowering Nurses for a Healthier Tomorrow: Boost Your Resilience, Master Emotional Intelligence, and Elevate Patient Care in this Comprehensive Webinar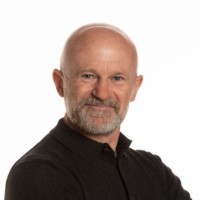 Eddy Smits
We all know that nursing is not an easy profession, especially in the current climate. Our heroes from the COVID-19 pandemic are facing more challenges than ever before, from long shifts and changing schedules to communication issues and emotional involvement. The mental, physical, and emotional toll of the job can severely impact the quality of life for nurses, leading many to leave their jobs in search of something less challenging.
But what if we told you there's a way to take care of yourself while still providing top-notch care to your patients? Join our webinar on Positive Intelligence for Nurses, presented by former hospital clown and TEDx speaker Eddy Smits.
Eddy will challenge your mindset and share practical, usable tips for coping with the challenges of being a nurse. Positive intelligence can help tackle all the issues at hand and reduce stress, and Eddy will show you how to build mental fitness and become happier in the process.